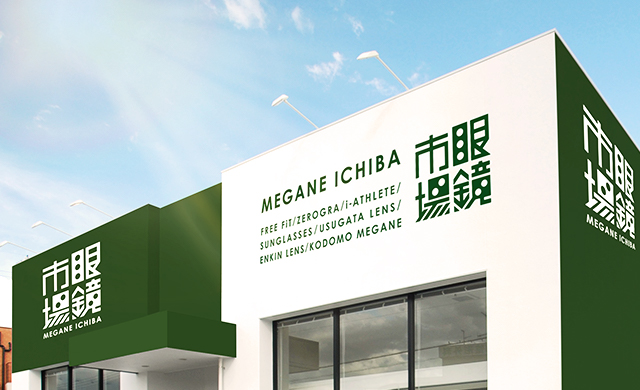 Megane Ichiba
Tax-free Stores
No. 1 Share in Japan

Japanese Quality at Affordable Prices
Over 90% of glasses manufactured in Japan are manufactured in the world-renowned Sabae City in Fukui Prefecture and Megane Ichiba has its own glass factory there. Megane Ichiba provides the highest quality products following strict Japanese quality management standards while taking pride in the traditional craftsmanship that has continued for over 100 years.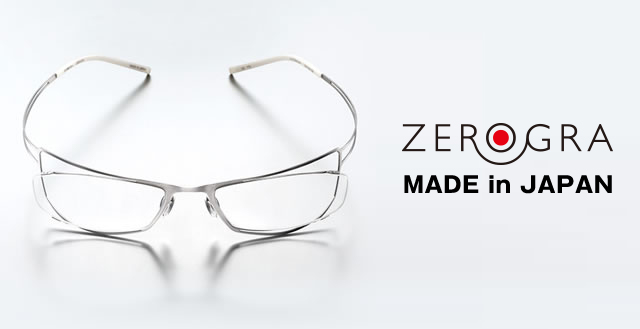 Tax-free Prices for Glasses
Prices for Megane Ichiba
glasses include both
the frame and the lenses



*The prices shown above are for tax-free stores. *Frames can be purchased separately. Please ask instore for more information.
High Quality Lenses Used
Lenses are supplied from trusted
manufacturers such as
Nikon-Essillor
HOLT (HOYA Group)
SEIKO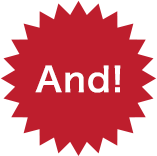 Ultra ThinAspheric Lenses and
Ultra ThinBifocal Lenses
are available at
no additional cost!
Same Day Pick-Up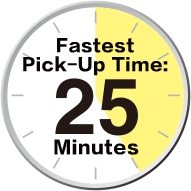 *Please note that orders for bifocal lenses or high performance lenses take approximately one week.
Large Selection
of Sunglasses Available

*We also stock many other major brands.
Payment Methods
■Cash: Japanese Yen only

■Credit Card:

*For other credit cards, please check instore.

*Can only be used at tax-free stores.
Tax-free Stores
Hokkaido

Megane Ichiba Outlet - Mitsui Outlet Park Sapporo Kita-Hiroshima Store

Phone Number: +81-(0)11-377-2591
Business Hours: 10:00am - 8:00pm *May vary depending on center business hours.
Getting There:
50 minutes by bus from Sapporo Station Bus Terminal Platform 1 (located in front of Tokyu Department Store).
30 minutes by bus from New Chitose Airport.

Map

Miyagi

Megane Ichiba - Sendai Ichibancho Main Store

Phone Number: +81-(0)22-722-8938
Business Hours: 10:00am - 7:00pm
Getting There:
10 minutes' walk from Hirose-dori Station (Sendai Subway)

Map

Saitama

Megane Ichiba Outlet - LakeTown OUTLET Store

Phone Number: +81-(0)48-990-7298
Business Hours: 10:00am - 8:00pm
Getting There:
Direct access from Koshigaya-Laketown Station (JR Musashino Line). Located within LakeTown OUTLET.

Map

Tokyo

Kanagawa

Megane Ichiba - Cattleya Plaza Isezaki Store

Phone Number: +81-(0)45-260-6658
Business Hours: 10:00am - 8:00pm
Getting There:
3 minutes' walk from Kannai Station (JR Negishi Line/Yokohama Municipal Subway Blue Line).

Map

Megane Ichiba - Yokohama Nishiguchi Main Store

Phone Number: +81-(0)45-290-8098
Business Hours: 11:00am - 8:00pm
Getting There:
5 minutes' walk from the West Exit of Yokohama Station (JR) towards 5th Avenue. 170 meters past Don Quijote.

Map

Megane Ichiba - Yokosuka-Chuo Store

Phone Number: +81-(0)46-824-9508
Business Hours: 10:30am - 7:30pm
Getting There:
1 minute walk from the East Exit of Yokosuka-chuo Station.

Map

Shizuoka

Megane Ichiba - AEON TOWN Fujiminami Store

Phone Number: +81-(0)545-66-5323
Business Hours: 9:00am - 9:00pm
Getting There:
From Fuji Station, take a bus for 10 minutes and alight at AEON TOWN Fujiminami.

Map

Shizuoka Main Store

Phone Number: +81-(0)54-205-5900
Business Hours: 10:30am - 7:30pm
Getting There:
From Shin-shizuoka Station, head south between CENOVA and Shin-shizuoka Bus Station. Once outside, turn left and walk to Entrance A of the Bus Terminal and find the store on the opposite side of the road.

Map

Aichi

Mie

Megane Ichiba Outlet - Mitsui Outlet Park Jazz Dream Nagashima Store

Phone Number: +81-(0)594-45-8864
Business Hours: 10:00am - 8:00pm *May vary depending on center business hours.
Getting There:
From Nagoya Station (JR), take a highway bus bound for Nagashima Onsen for 40 minutes and alight at Nagashima Onsen.
From Kuwana Station (JR/Kintetsu), take a Mie Kotsu bus for 20 minutes and alight at Nagashima Onsen.

Map

Gifu

Megane Ichiba - Hida Takayama Store

Phone Number: +81-(0)577-36-6038
Business Hours: 10:30am - 7:30pm
Getting There:
From Takayama Station (JR) head right, then turn right at the T intersection and head straight. The store is located at the first set of traffic lights next to Circle K. (Required time: 10 minutes)

Map

Shiga

Megane Ichiba Outlet - Mitsui Outlet Park Shiga Ryuo Store

Phone Number: +81-(0)748-58-5148
Business Hours: 10:00am - 8:00pm *May vary depending on center business hours.
Getting There:
50 minutes by bus from Kyoto Station (JR). Alight at Mitsui Outlet Park Shiga Ryuo.
30 minutes by bus from Yasu Station (JR) or Omihachiman Station (JR). Alight at Mitsui Outlet Park Shiga Ryuo.

Map

Kyoto

Megane Ichiba - Kyoto Kawaramachi Main Store

Phone Number: +81-(0)75-213-6608
Business Hours: 11:00am - 8:00pm
Getting There:
1 minute walk from Kawaramachi Station (Hankyu Kyoto Main Line). Located at the Shijo Kawaramachi intersection.

Map

Megane Ichiba - AEON MALL KYOTO Store

Phone Number: +81-(0)75-692-3708
Business Hours: 10:00am - 9:00pm
Getting There:
5 minutes' walk from Kyoto Station (JR). Located on the 3rd floor of AEON MALL KYOTO.

Map

Osaka

Hyogo

Megane Ichiba - Kobe Sannomiya Main Store

Phone Number: +81-(0)78-325-1240
Business Hours: 11:00am - 8:00pm
Getting There:
2 minutes' walk from Sannomiya Station (JR Tokaido Main Line). Located within Sannomiya Center Street.

Map

Megane Ichiba - Himeji-Ekimae Store

Phone Number: +81-(0)79-282-1918
Business Hours: 10:30am - 7:30pm
Getting There:
From Himeji Station (JR), head towards Himeji Castle. Enter Miyuki-dori Shopping Street and walk for 3 minutes.

Map

Nara

Megane Ichiba - M! Nara Store

Phone Number: +81-(0)742-30-3378
Business Hours: 10:00am - 8:00pm
Getting There:
Located on the 2nd floor of M! Nara (former Ito Yokado).

Map

Okayama

Megane Ichiba - Okayama Kencho-dori Store

Phone Number: +81-(0)86-221-1618
Business Hours: 11:00am - 8:00pm
Getting There:
From Okayama Station (JR), take a bus and alight at Tenmaya Terminal.

Map

Hiroshima

Megane Ichiba - Hiroshima Main Store

Phone Number: +81-(0)82-543-5184
Business Hours: 10:30am - 8:00pm
Getting There:
5 minutes' walk from Hatchobori Station (Hiroshima Electric Railway) towards Hondori. Located diagonally across from Hiroshima PARCO.

Map

Megane Ichiba - THE OUTLETS HIROSHIMA Store

Phone Number: +81-(0)82-941-7028
Business Hours: 10:00am - 8:00pm
Getting There:
Located on the 2nd floor of THE OUTLETS HIROSHIMA.

Map

Ehime

Megane Ichiba - Matsuyama Gintengai Store

Phone Number: +81-(0)89-947-5078
Business Hours: 10:30am - 7:30pm
Getting There:
From Matsuyama Station, head to Gintengai Shopping Street. Once there, walk another 300m inside the shopping street.

Map

Fukuoka

Megane Ichiba - Fukuoka Shintencho Store

Phone Number: +81-(0)92-739-6228
Business Hours: 10:30am - 7:30pm
Getting There:
1 minute walk from the North Exit of Nishitetsu Fukuoka (Tenjin) Station.
1 minute walk from Exit 6 of Tenjin Station (Fukuoka City Subway).

Map

Kumamoto

Megane Ichiba - Kumamoto Uto Store

Phone Number: +81-(0)96-422-2778
Business Hours: 10:00am - 8:00pm
Getting There:
From the East Exit of Uto Station (JR), walk along National Route 3 towards Matsubara intersection for 10 minutes. It is located within the Cross 21 UTO complex next to SAKODA.

Map

Nagasaki

Megane Ichiba - Nagasaki Hamanomachi Store

Phone Number: +81-(0)95-818-8508
Business Hours: 10:30am - 7:30pm
Getting There:
From Nagasaki Station, take a tram bound for Shokakuji-shita and alight at Kanko-dori. From there, walk 2 minutes to Hamanomachi Shopping Street.

Map

Miyazaki

Megane Ichiba - NITORI MALL Miyazaki Store

Phone Number: +81-(0)985-64-2008
Business Hours: 10:00am - 9:00pm
Getting There:
From Miyazaki Station (JR Nippo Main Line) West Exit, go to Bus Platform 1 and take a bus bound for NITORI MALL Miyazaki to the "NITORI MALL Miyazaki" stop.

Map

Kagoshima

Megane Ichiba - Kagoshima Tenmonkan Store

Phone Number: +81-(0)99-239-5248
Business Hours: 10:30am - 7:30pm
Getting There:
From Miyazaki Station (JR Nippo Main Line) West Exit, go to Bus Platform 1 and take a bus bound for NITORI MALL Miyazaki to the "NITORI MALL Miyazaki" stop.

Map